Kelley Hope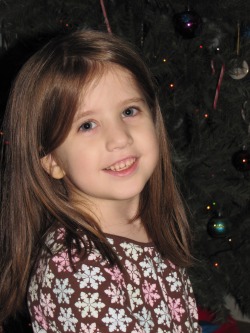 She is quite the adventurous little girl. Kelly is constantly on the go and is having a blast along the way.

This past year we went to Maryland for a SUDC fundraiser. While there we visited the National Aquarium which really impressed her. We also visited the Museum of Natural History in New York City. Kelley was so exicted to finally see the dinosaurs!


The next few months are going to be really fun! We are taking a trip to Disney World, going to see The Lion King on Broadway and also Beauty and the Beast at the NJPAC. At the end of June we are going to North Carolina for another SUDC fundraiser and on the way back plan to go to DC. I think the Smithsonian is on order when we go there and possibly the National Zoo! Kelley has really blossomed over the past year. She's enjoying girly things like lip gloss and painting her nails; but she still adores her dinosaurs.

Kelley is truly enjoying all that life has to offer a seven year old and then some. Watching her grow, learn, laugh and play has been both a joy and a blessing. Kelley is without a doubt one of our most cherished gifts in this life.



---